Today we are going to talk about what a brand means. It's one of our competitive advantages as no one else in the IPTV industry offers such a broad range of products as we do. As a long-standing provider you are surely building a brand – you have your own business cards, T-shirts with your logos, custom made website maybe even decals on cars that you visit your business partners with. We can do the same for you when it comes to IPTV. We can build you applications with your logos incorporated into color schemes of your choosing and make them available on appstores under your brand name. The 4NET.TV solutions we provide can therefore look like STS Chvojkovice Brod NET TV. And why not? It's such a good squad (favourite Czech joke - translator's note).
Check out how many customers have chosen this option (Google play icons) ...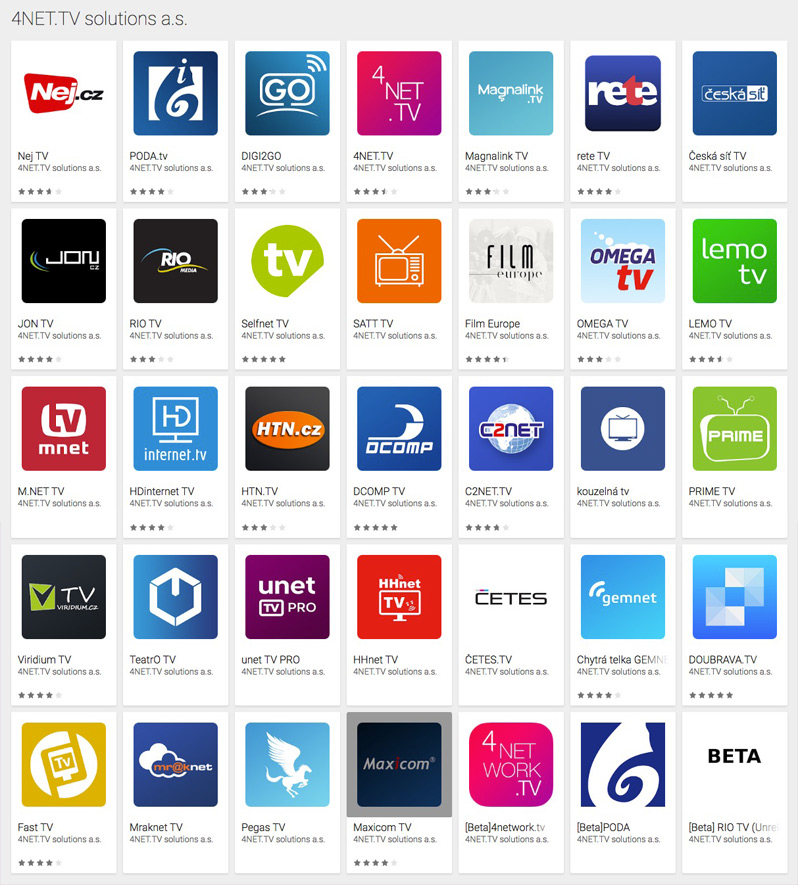 If you want to know more about branding options than don't be afraid and ask us about it.